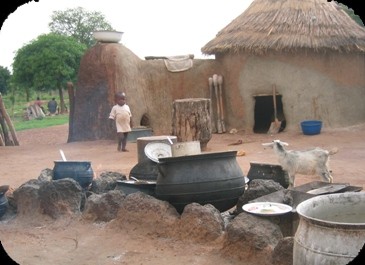 Sign in on our news letter: info@coolywooly.nl

click for more news:
news letter january 2009
news letter advertisers
news letter october 2008
news letter july 2008



Klik hier voor de Nederlandstalige versie
NEWS LETTER "GA NAAR GHANA (REISGIDS"
Our project "Ga naar Ghana (reisgids)" (Travel guide: Let's go Ghana) is well on track. This newsletter is giving an update.
REMINDER: WHAT AND HOW OF "GA NAAR GHANA (REISGIDS)"
We create a travel guide of a kind we ourselves missed before: a travel guide, in Dutch, which makes enthusiastic and explains how special Ghana is and how to experience Ghana the utter best. Our goal is to let more people enjoy Ghana and, by this means, to let Ghana prosper more from the travelmanship (and spending) of the involved tourist. It will be an innovative travel guide with practical info, a mixture of travel stories and anthropological backgrounds. A guide in advance and a lasting memory afterwards. Small scale eco tourism will be the focus. We don't have commercial intentions. That is impossible with the size of the Dutch market for commercial travel information. "Ga naar Ghana (reisgids)" is a book just to be written.

OVERVIEW OF THE LAST MONTHS We have built an extensive network in and outside Ghana. We have validated our project against the need of Ghana, by talking to embassies, ministries and development organizations and we assured ourselves with access to all knowledge needed to write our guide: (travel) journalists, anthropologists, field workers, Dutch Ghanaians, Ghanian Dutch etc. The outline of the guide is emerging and finally: we did PR to gain sponsors.

FORUM LIVE TO COLLECT EXPERIENCE REPORTS Many (former) visitors to Ghana will participate by doing report of their experiences. It is good to have many reports because in will increase objectivity and will yield the most information for the sector of eco tourism in Ghana to learn. However: many reports will create much work. So, we created a reporter website: www.coolywooly.nl/forum.html. We choose for this bulletin board (or forum) because it enables us to process a lot of experience reports. For future visitors the site is providing travel tips. Suppliers of tourist accommodations, tours or restaurants can use the board as well, provided information prevails commercials. It is still possible to mail reports as well, but we prefer the use of the forum. So, don't hesitate and fill up the forum. How more reports the better!!

PROJECT SUPPORTED BY GHANA TOURIST BOARD, NCRC & SNV Development of tourism to empower rural communities in Ghana is a target zone in Ghana. Among others the Ghana Tourist board, the Dutch development organization SNV and the Ghanaian NCRC work to improve the possibilities for tourism in Ghana. By working together with us, these projects can be promoted extra in the Dutch Market. To speak with Corjan van der Jagt (SNV-Ghana): "your project comes exactly at the right time". Safeguarding the cultural and natural heritage of Ghana is our mutual understanding. It is great to cooperate with such capable and involved partners. (see:
).

FIELDWORK Around october 1st, a delegation of Coolywooly Ervaringen will visit Ghana to evaluate full time al selected destinations. At this moment we are selecting the staff together with our partners (Meet Africa and NorGhaVo). Experienced travellers with an observing eye and pen, capable of travelling to Ghana in October can still apply, but hurry!

WHY IN DUTCH? The answer to this frequently asked question is: only a mother tongue is sufficient expressive for the vivid description we envision. The possibility of translating the manuscript is off course part of our plan.

AUTHORS Reporting on eco tourism destinations is just one part of the guide. The second part will consist of background information on Ghanaian society and how to experience this in an optimal manner. E.g. we want to describe how Ghanians experience Dutch (in Ghana and in Holland). We have built a network of experts and are in the process of selecting the chosen authors. In August and September we will start issuing work orders.

PROMOFILM ON MAMBAPOINT Jop Haverkamp has made a film about our project for the Dutch television show Mambapoint (about international support development). Look on the website: coolywooly.mambapoint.tv

OUR PHOTOGRAPHER: RONNIE DANKELMAN Look on www.imaginative.nl for a preview on the photos made by him in Ghana

PLANNING AND FINANCE We (still) intend to launch the guide in January 2009 (the Dutch holiday fair) together with the Ghana Tourist Board. Essential in our planning is whether the (eco) destinations have been visited conclusively (by reporting visitors and our delegation) by the end of October. A second essential is financing the production. At this moment we are still not closed the budget. Our dream is a massive circulation, so we can put Ghana in the bookshelves of stores and libraries pro-actively. Support by means of funds, advertisements, advance orders and/or supplying publishing services for us, are still welcome! At this moment we did the credit facilities at our own costs.

MORE INFO? "Ga naar Ghana (reisgids)" is a project of Travel Journalist/publisher Coolywooly Ervaringen partnering with among others Meet Afrika. See in the menu for more information or sunscribe to our newsletter: info@coolywooly.nl.